I Have the Key to Unlock Your Full Potential
I help people who desperately want to get their sh*t together, but don't know how or where to start.
I WILL HELP YOU GET FROM WHERE YOU ARE NOW
(unhappy because of something in your life, looking for a change)
TO WHERE YOU WANT TO BE
(your specific goal + the results you're trying to achieve)
IN ANY AREA OF YOUR LIFE
I do that by taking you through a proven system, step by step.
First, we start by looking over your past and identify how and why you are self sabotaging your life. 
Then we design your specific pathway to success, by clearing out what has been preventing you from achieving your target goal(s).
From that moment on, each week we come together, we clear out, every limiting belief, behavior, and habit of action that gets in the way of your success.
MY METHOD WORKS
Your life as you now know it, will be a thing in the past. This is an experience. There are no words that can describe the feeling of freedom.
The only way it doesn't work is if you are unwilling and/or refuse to do it.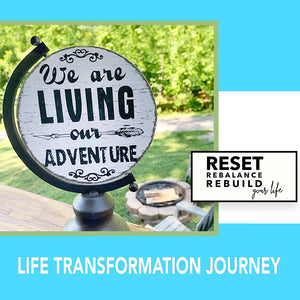 LIFE TRANSFORMATION JOURNEY - Reset, Rebalance & Rebuild
THIS IS YOUR RAPID-RESULTS 3-STEP PROGRAM THAT STOPS YOUR PAIN AND TURMOIL FAST
When you feel like you've hit bottom and you don't know what else to do, start here.
Reset. Rebalance. Rebuild.
Experience your Life Transformation Journey, designed to stop the tailspin and release you from your struggles in life.
Your roadmap to recovery is held within you. We work together to uncover the precise steps you need to take to undo the damage of your past that is underlying the pain you're experiencing now.
The three-step approach "Reset, Rebalance & Rebuild" achieves precisely what it promises. 
You're freedom is now within reach. The time to reclaim your authority has come. Let's join hands and make this dream come true for you. 
(Payment plans are available upon request.)
Schedule your discovery session here
BEING EXCEPTIONAL - TRANSFORMATION FROM PAIN TO PURPOSE
WHEN YOU REALIZE YOUR LIFE IS IN DESPERATE NEED OF AN OVERHAUL THIS PROGRAM DELIVERS
Give me three months and we will clear out everything that's stopping you from living your best life.
Being Exceptional - From Pain to Purpose is a unique and powerful 3-month journey where we work 1-on-1 and address your unique challenges and goals. We create a customized healing plan that's tailored to your individual needs and preferences.
Here's what you WON'T get:
Long, drawn out group calls.
Impersonal video "lessons" that may leave you with more questions than answers.
A feeling that you may have wasted your time and money.
The feeling that you're going through this alone.
This is what you WILL get:
Unlimited Rapid Transformational Therapy (RTT) sessions that uproot the unwanted habits/behaviors you struggle with.
12 PTSD (Patterns, Traumas, Stories, & Dramas) Energy Clearing sessions, designed to clean out the associated patterns and cycles.
12 Individual 1-on-1 follow ups and even access to me when you need it. You're not walking alone.
Gift one full RTT session to a friend or family member of your choice.
Being Exceptional Workbook for self reflection
"You Are an Empowered Warrior" Meditation mp3 download
"Journaling With Intention" eBook
A special bonus gift mailed to your home, because who doesn't love surprises?
If you're ready for your own personal life overhaul, click below to schedule your Discovery Call today!
*Results vary, but most clients are baggage free by the start of the third month.
(Payment plans are available upon request.)
Let's get started!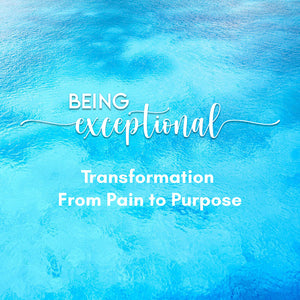 PTSD ENERGY CLEARING WORKSHOP
When you've done the self work, but can't figure out why you're still stuck, PTSD (Patterns, Trauma, Stories & Dramas) Energy Clearing may be what you need.
Dr. Joe Dispenza was the inspiration behind these sessions:
A habit is when you've done something so many times your body does it automatically without you realizing.
-and-
Your familiar past creates your predictable future.
If you keep thinking, acting, and feeling the same way, your life is going to stay the same.
The PTSD Energy Clearing workshop is a 1-on-1 six-week workshop designed to draw out and release the muscle memories of your familiar past so you can begin creating a new future.
Simply put, RTT takes out the root of your issue. PTSD Energy Clearing cleans and resets the muscle memory the root created so that you're no longer recreating your familiar past unknowingly.
Clients experience various ways of this release. Everyone is different, but the consensus is always the same - "something" happened!
If you've gone through a deep healing session previously and just need to clean up the leftover negative energy, this is where it's at.
Click below to begin your clearing workshop and start creating a healthier happier future.
(Payment plans are available upon request.)
Let's get started!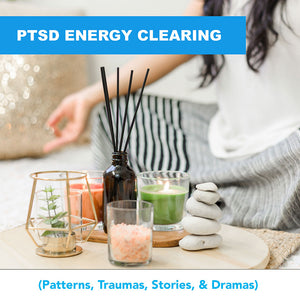 Meet Akemi, Our Leading Expert
International Certified RTT™ Practitioner & Coach
If you're gonna put someone in charge of rescuing you from your darkness, you need to be confident that they will do it.
Meet Akemi, the expert here at Reset my Lifestyle who has a special gift of being able to see where you are now, uncover exactly what is preventing you from success, and will walk you to where you want to be in life.
As an International Certified RTT™ Practitioner & Coach, she has the experience and insight needed to give you a better outlook on life. Not just because she has been trained directly by Marisa Peer, but because she, herself, experienced the transformational power RTT™ wields.
In her words: "When given the correct tools, anyone can succeed. Give me three months and together, we will find and eliminate everything that's stopping you from being wildly successful."
What Akemi Brings to the Table
Three effective pathways through which you can achieve your success to a better lifestyle.
1) LIfe Transformation Journey - Reset, Rebalance & Rebuild This is your three step program to freedom from a specific issue.
2) Being Exceptional - From Pain to Purpose: Using the combination of RTT along with PTSD Energy Clearings (Patterns, Trauma, Stories & Drama), this signature 3-month program clears out everything that prevents you from bringing your complete game. You can be exceptional.
3) PTSD Energy Clearing Workshop is a 6-session spring cleaning of stuck energy. Designed for those who have been actively redesigning their life and just needs that extra oomph.
"Being set free makes you dance like no one is watching!"
My turn! Let's do it!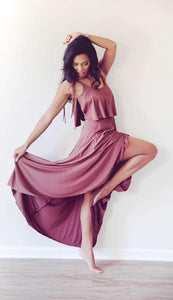 Can RTT™ & Guided Meditation Help You In This Tough Time?
The short answer is, Yes. My only prerequisite is this: You have to WANT the change. No one can make you be, or do, anything you don't want to do. If you are done with the old lifestyle and you want out, I am confident I can help you.
Read below to see how our clients have felt with their RTT™ sessions.
LOVE & GRATITUDE LIST:
"My visit with Aki was amazing.  From the moment you meet her, you are completely at ease.  My problems were many, pretty much you name it.  We had a session and after she left, I slept soundly and woke up the next morning feeling completely re-energized, looking at things differently now and the happiest I have been in years.
She brings a strong presence with her, almost magical.  If you are having any type of problem whether it be depression, weight loss, sleep problems, etc., this lady is the one for you.  Fill out the form now to start your new you." -Carla P., Greenville, SC
"After 5 years of being self employed I hit a wall. Life and business had thrown me one too many curve balls and I didn't know how to recover. I felt blocked, almost paralyzed in my thoughts and actions and I knew I had to do something. I had been practicing Self Hypnosis for a while with no real results so I decided to call in a Pro.
Before my session Aki took the time to listen and understand my concerns in detail.  From there she peeled back layers and walked me through scenes  to reveal and heal the root cause of my issues.
Things were uncovered that I never would have even imagined, healing me at the deepest levels of my subconscious and instilling clarity, confidence and strength in areas where I felt weak and foggy. After just 1 session I felt ready to take on the world, my ideas started to flow again and I was ready to get back to business.
Aki is a true healer and hypnotherapy is a powerful and effective therapy to uncover and heal  whatever is keeping you from living the life you want…the life you deserve."  -Monique F., Charlotte, NC
"I have gone to a few therapists to get help, but I was never able to find anyone who could make a difference. You have helped me more, in one session, than they were ever able to do!  Thank you so much!"  -Rob M., Honolulu, HI
"I am doing absolutely wonderful! I've been listening to the recording every day.  I've noticed since those blocks are no longer in my past, they're really no longer a part of my world!"  -Faye C., Ocala, FL
"This is JUST what sooooo many women need!!! You're amazing!"                       -Nikki D. Sydney, AU
"Money cannot pay for what I received. It was priceless. I'm so happy to have experienced and benefited from this one Reset & Rebalance session. Thank you Akemi for being you and helping me with this transformation of my relationship with my kids. "
Much love!   Nadia - Vancouver, Canada
(Below are the actual emails I received from Sarah before our consultation and after her session. I'm so elated for her! It's such an honor to be a part of my client's life journey. It thrills me to see the difference in their lives!)
BEFORE RTT - RESET & REBALANCE SESSION
"Hiya, my friend spoke with you about 2 weeks ago and recommended you to me. I am struggling. I'm 30 years old and have no interests or passions. I feel so numb. I can't get enjoyment from things. I never have been able to - I've been more of a supporter helping others achieve their dreams and completely lost my own in the process. I felt too unlovable to get married so that was never a dream. I did my math degree then felt like I might as well drop dead. When I got diagnosed with hypothyroidism this added to the confusion as I don't even feel I'm good at math anymore. This constant feeling of lack of enthusiasm, excitement and joy really upsets me. Let me know if you can help. Thanks." 
AFTER RTT - RESET & REBALANCE SESSION
"Hiya! After our session I was emotionally exhausted. The rest of the day was good, I achieved a lot, then had a bit of a wobble as I tried making a recipe I hadn't made before and it went wrong and I lost confidence. In hindsight, I think I should have just gone to bed! 
After I'd had a decent sleep that's when I noticed the effects. I did feel lighter!  We had friends over last night and hosted, and have made plans to see parents this weekend. These were my ideas and my partner is loving it. He says I'm more sassy!
Yeah things are good. I feel an urge to go clothes shopping as it's like none of my clothes suit me... it's like seeing myself with new eyes."  Sarah - London, UK
Let's get started. Click HERE to begin getting your life back!
Experience Rapid Transformational Therapy for Your Peace of Mind
What is Rapid Transformational Therapy (RTT™)?
Rapid Transformational Therapy (RTT™) is the pioneering new method that achieves rapid permanent change with outstanding lasting results. This "style" of hypnotherapy, created by Marisa Peer, named one of the top therapists in the UK, has helped thousands of people worldwide to successfully overcome everything from weight loss to insomnia, creating calm lifestyle,  eliminating fears, getting control of addictions and more.
It is different to traditional cognitive behavioral therapy (CBT) and talk therapy because you have direct access to the root. You are not wasting precious time talking about the surface level feelings you have or what your conscious mind *thinks* may be the cause.
RTT™ is effective. It is a powerful transformation process that is designed to uncover the root cause of your issue(s) and release limiting beliefs, heal past traumas, childhood issues, and set you free to live the life of your dreams simply and easily.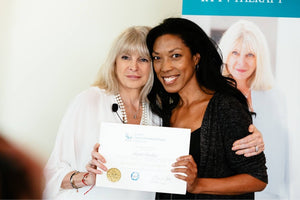 What can be treated?
Our programs using RTT™ and PTSD Energy Clearing has seen exceptionally high success rates in treating depression, grief, anxiety, addictions, triggers for stress, anger, guilt, and deep emotional pains.
It is perfect for those who have tried everything and feel like nothing works.
How is it possible to be set free?
Ultimately, all unwanted behaviors or issues - i.e., smoking, drinking, fears, anger outbursts, guilt, unending sadness, etc.are being driven run by an unconscious habit of thought.
Using hypnosis and guided meditation, you're able to get to the root beliefs that's causing those unwanted behaviors. When you detach from that habit of thought, the unwanted habit action is no longer valid for you.
When you understand and detach from this false habit of thought and replace them with new positive and powerful messages, you achieve the freedom you've been searching for.
All sessions are solution focused and designed to find the root cause and remove from your life. Gone are the days of talking and getting nowhere, session after session for weeks, months, years. That's not what we do.
How Do We Begin?
Make an appointment for your first 45-minute Discovery Session using any highlighted/underlined buttons on this page.
We'll determine what is at the root of your issue and then devise a strategy to help you accomplish your life's ambitions.
At that point, it's all up to you to decide if you want to take back control of your life so you can live your life to the fullest.
IT'S TIME TO TAKE YOUR FIRST STEP
You Deserve All the Peace and Happiness In the World
The Art of Living
"The art of living is based on rhythm — on give and take, ebb and flow, light and dark, life and death.
By acceptance of all aspects of life, good and bad, right and wrong, yours and mine, the static, defensive life, which is what most people are cursed with, is converted into a dance, 'the dance of life,' metamorphosis.
One can dance to sorrow or to joy; one can even dance abstractly. … But the point is that, by the mere act of dancing, the elements which compose it are transformed; the dance is an end in itself, just like life.
The acceptance of the situation, any situation, brings about a flow, a rhythmic impulse towards self-expression. To relax is, of course, the first thing a dancer has to learn. It is also the first thing a patient has to learn when he confronts the analyst.
It is the first thing any one has to learn in order to live. It is extremely difficult, because it means surrender, full surrender."  -Henry Miller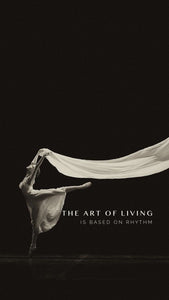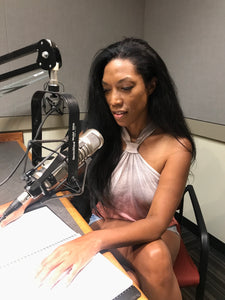 RTT In the Media
Listen In and Be In The Know!
Akemi was interviewed on the Francene Marie Show here on Charlotte radio. Listen in as she answers questions about how the subconscious mind is so powerful and how RTT helps you detach from the false beliefs and ideas that are stopping you from moving forward.
Blog
---
I'm so confident in RTT because I've experienced it's power firsthand! I lost both of my parents by the time I was 14.  My brother and two sisters were left to...
Have you ever considered using hypnotherapy or hypnosis for weight loss? It's the easiest way to lose weight...
What if you're shown how to be mindful enough to let your subconscious mind show you what you need to know about your present situation? Do you think you'd be...