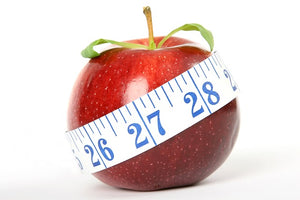 Weight Loss Made Easier - MP3 Download
Regular price
Sale price
$ 49.00 USD
---
Get off of the diet rollercoaster and stop wasting precious energy, money and time.
Start today to change your mindset with these positive affirmations along with making new healthy food choices and sensible exercise that will reach you at your subconscious level so you can begin shedding that excess weight and get you well on your way to looking, feeling and most importantly being the very best version of YOU that you can be. 
This time, your incredible mind will lead you toward success!

Affirmations included in this series such as:
Overeating, emotional eating, eating unhealthy sugary food and drinks, are going, going, gone
You are upgrading your truth right now.
You are absolutely willing and able to shed excess weight and to become thinner, fitter and healthier for good
You are worthy of having a thinner, healthier body right now
You have a strong desire and a compelling, powerful and irresistible ability to become slimmer and leaner
You are excited to witness the changes the powerful healing affect this is having on you
You now only want to eat healthy, natural, fresh food
You enjoy exercising and you always fit it into your schedule
Any blocks, pain, procrastination you have attached to exercising are all dissolving away right now...and more!

NOTE:

We suggest putting on your ear buds and listen at nighttime while drifting off to sleep as this is the time that your subconscious mind is most alert. If you choose to listen first thing in the morning in addition, please set an alarm to wake you up in case you drift back to sleep! 
Do not attempt to listen to your guided meditations/hypnosis MP3s while operating machinery, driving, or during times when you need to be awake, alert and oriented.
Please save and test/replay in a location on your device that will give you uninterrupted playback (i.e. without screen timeout).

*IPhone, IPad or other Apple product, you may need to have a cloud app or download app on your device to store MP3's.

Or, follow these directions from Apple:
iTunes – Sync MP3 Files to Your iPhone

Open iTunes
To transfer MP3 from PC to iPhone, import MP3 files to iTunes library by choosing "File" "Add File to Library".
Plug your iPhone into your computer with USB cable and run iTunes.
Locate and click on your device.
Click "Music" from "Settings" tab.
Choose "Sync Music" to sync the entire music library or a certain playlist and finalize the music transfer by hitting on "Apply" button.
DISCLAIMER - PLEASE READ

Content copyrighted by Reset My Lifestyle and respective owners.

By purchasing this product, you agree to our terms of service:
"All rights reserved. No part of this audio may be sold, reproduced, distributed or transmitted in any form or by any means, including recording or other electronic or mechanical methods without the prior written permission of the creators as permitted by copyright law."
PLEASE DO NOT ATTEMPT TO LISTEN TO YOUR HYPNOSIS OR GUIDED MEDITATION RECORDINGS WHILE DRIVING,  OPERATING MACHINERY,  DURING TIMES WHEN YOU NEED TO BE AWAKE, ALERT AND ORIENTED.
IF YOU ARE UNDER PHYSICIAN'S CARE FOR ANY NEUROLOGICAL DISORDERS, ILLNESSES, HAVE ANY HEALTH CONDITIONS INCLUDING PREGNANCY, THAT YOU QUESTION CAN/WILL AFFECT OR BE AFFECTED BY THE USE OF HYPNOSIS, OR IF YOU ARE UNDER THE INFLUENCE OF ANY MEDICATIONS OR DRUGS, PLEASE CONSULT YOUR PHYSICIAN FIRST BEFORE TRYING HYPNOSIS.
ALTHOUGH OUR GUIDED MEDITATIONS AND HYPNOSIS AUDIOS HAVE BEEN DESIGNED TO CONTRIBUTE TO YOUR GENERAL WELLNESS, IT IS NOT MEANT TO REPLACE ANY MEDICAL OR PSYCHOLOGICAL TREATMENT OR CONSULTATION.