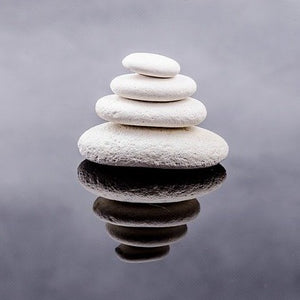 Inner Peace Guided Meditation
Regular price
Sale price
$ 49.00 USD
---
Have you ever wondered why you feel so stressed and frustrated with your life? It just seems like no matter what you do, you just can't regroup. Your whole life just feels out of whack.
If you could just hit a virtual reset button on your life, get rebalanced, reconnect and find that place of alignment again, then you can at least have some kind of foundation to step off of and move forward with more confidence. 
This session is perfect for you.  It's designed to help you let go of the excess baggage that you've been dragging around your whole entire life which is causing you to feel like life is such a struggle.

What would your life feel like if you could allow fun, joy, happiness and experience the ease and flow of life?
Experience this transformation taking place each day and live the life you love.
Affirmations included in this series such as:
I now choose to give honor and respect to myself, my body, my abilities and my life. 

I give up trying to be perfect
I give trying to control the uncontrollable
I give up viewing myself and my life in a negative way
I now allow the beautiful unfolding of my life
I give in to fun, joy, happiness, prosperity and abundance
I give in to my confidence in myself
Every day as you understand that you are enough you will understand deep revelations of yourself
You will recognize just who you are and what you are called to do and be
You now have a deep profound respect for yourself
NOTE:

We suggest putting on your ear buds and listen at nighttime while drifting off to sleep as this is the time that your subconscious mind is most alert. If you choose to listen first thing in the morning in addition, please set an alarm to wake you up in case you drift back to sleep! 
Do not attempt to listen to your guided meditations/hypnosis MP3s while operating machinery, driving, or during times when you need to be awake, alert and oriented.
Please save and test/replay in a location on your device that will give you uninterrupted playback (i.e. without screen timeout).

*IPhone, IPad or other Apple product, you may need to have a cloud app or download app on your device to store MP3's.

Or, follow these directions from Apple:
iTunes – Sync MP3 Files to Your iPhone

Open iTunes
To transfer MP3 from PC to iPhone, import MP3 files to iTunes library by choosing "File" "Add File to Library".
Plug your iPhone into your computer with USB cable and run iTunes.
Locate and click on your device.
Click "Music" from "Settings" tab.
Choose "Sync Music" to sync the entire music library or a certain playlist and finalize the music transfer by hitting on "Apply" button.
DISCLAIMER - PLEASE READ

Content copyrighted by Reset My Lifestyle and respective owners.

By purchasing this product, you agree to our terms of service:
"All rights reserved. No part of this audio may be sold, reproduced, distributed or transmitted in any form or by any means, including recording or other electronic or mechanical methods without the prior written permission of the creators as permitted by copyright law."
PLEASE DO NOT ATTEMPT TO LISTEN TO YOUR HYPNOSIS OR GUIDED MEDITATION RECORDINGS WHILE DRIVING,  OPERATING MACHINERY,  DURING TIMES WHEN YOU NEED TO BE AWAKE, ALERT AND ORIENTED.
IF YOU ARE UNDER PHYSICIAN'S CARE FOR ANY NEUROLOGICAL DISORDERS, ILLNESSES, HAVE ANY HEALTH CONDITIONS INCLUDING PREGNANCY, THAT YOU QUESTION CAN/WILL AFFECT OR BE AFFECTED BY THE USE OF HYPNOSIS, OR IF YOU ARE UNDER THE INFLUENCE OF ANY MEDICATIONS OR DRUGS, PLEASE CONSULT YOUR PHYSICIAN FIRST BEFORE TRYING HYPNOSIS.
ALTHOUGH OUR GUIDED MEDITATIONS AND HYPNOSIS AUDIOS HAVE BEEN DESIGNED TO CONTRIBUTE TO YOUR GENERAL WELLNESS, IT IS NOT MEANT TO REPLACE ANY MEDICAL OR PSYCHOLOGICAL TREATMENT OR CONSULTATION.